Martingale Collar with Clip
Starting At $18.00
New to CritterGear! We are proud to now offer our martingale style collars with a clip! These collars work just like our traditional martingale collars, except they feature a clip which make it easy to put on and remove from your dog's head. No more need to slip on and off your dogs head!
Our martingale collars are designed with two d-rings, one offers the gentle control of a choke chain, while the other offers the same control as a standard collar or can be used to hang your dog's tags.
All of our martingale style collars are handmade with a strong, durable nylon core and covered with a fun, unique cotton fabric pattern. We use only the highest quality materials and we guarantee all of our hardware!
Proper Usage: When martingale collars are properly fitted, they should be comfortably loose when not in use. When the loop is pulled, the collar should be very snug, but should not constrict dog's airway.
Select Size & Custom Pattern
You may also like…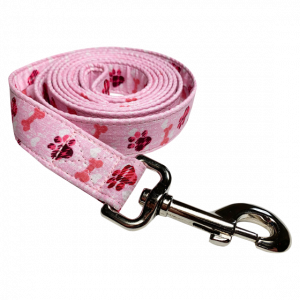 Starting At

$

16.00
Starting At

$

11.00