Double Ended Leash
$12.00
We are proud to now offer our double ended leashes! Now it is easier than ever to walk 2 dogs at once using our handmade double ended leashes. Simply hook 1 leash to the center O-Ring and then connect an end to each of your dog's collars or harnesses. And because your leash is hooked to just 1 ring, as your dogs walk and cross each other, the leashes will not tangle which makes walking your dogs together easier than ever!
All of our leashes are made with a strong nylon core, durable bolt snaps, welded o-rings and covered with a 100% cotton fabric. And, as with all of our products, our leashes are machine washable!
You can also choose different fabrics for each end so everything matches each of your pups!
Select Size & Custom Pattern
You may also like…
Starting At

$

11.00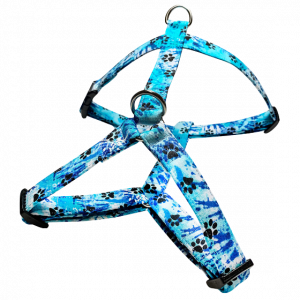 Starting At

$

20.00